In my travels as a CIO of a Managed Service Provider for IT, I am often asked.  "So just how does outsourcing IT to you save money?"  And believe me, not only do I get this question in my workaday world, I also often challenged by friends and family that are just trying to get under my skin.  Honestly, I LOVE when this question gets asked, and boy do those that ask it get a ear full complete with excessive hand gestures, raised volume, and a big smile.  I love what I do and I am passionate about how, what we do, "Makes People Happy".
The marketing guy in me always loves to tell the story in a simple, graphically rich manner.  If you want the simple way, please view this https://vimeo.com/142167276
Every year companies and organizations undergo the painful process of setting a fiscal year budget.  They allocate money to cover costs for various services such as payroll, vendors, supplies, and maintenance.  One way for companies to stay on budget is to have costs tightly controlled and monitored.  Here is where the excessive hand gestures, volume, and smile kicks in:  Your IT Budget can be a ONE LINE FIXED item!  Imagine that!  IT costs can be very tricky and often times unpredictable.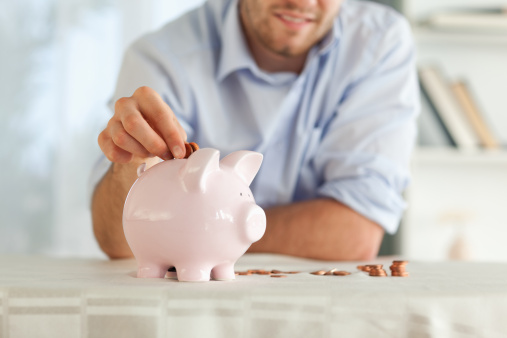 How can a company control the costs associated with their IT budget?
Simple answer to this.  Leverage the services of a Managed Service Provider for IT.
Fixed Costs
ONE fixed line item in your fiscal budget with a consistent monthly fee.  That's it!  Also, outsourcing your IT services through a Managed Service Provider mean less money spent on benefits, vacation and payroll.  You are paying for a service, not a person on your payroll.  When employees are involved, there can be staff turnover, continuing education costs, and new staff training.
Team Approach
Once you sign on with a Managed Service Provider for your IT you immediately have access to a wealth of knowledge, IT engineers with varying specialties and background, they become part of your team, and their job is to make you happy.  When you employ your own IT personnel there are huge disadvantages.  One of the biggest disadvantages is turnover.  When an IT staff member leaves your employ, they leave with all the answers and keys to the kingdom.
Industry Trends
The team of an outsourced IT services firm remains up-to-date on the latest trends in computer and software technology.  They take the time to get to know you and your needs and can offer the most cost-effective solution for your business needs.
Managed IT Services is a way to control employee costs, budget for technology services, and have access to staff who are knowledgeable on the latest technology information.
Call (800) 797-0345 or email us at info@itconnexx.com to bring to you and your organization the most cost effective, efficient, and pleasing user experience there is for your IT needs.  Our Managed IT Services are the perfect choice.  ITConnexx is here to handle all of your IT needs.